In the last few years due to the restrictions brought by the COVID-19 pandemic a great deal of businesses worldwide has experienced a lot of difficulties. However, the sports betting industry managed not only to stay on track, but also continue growing and gaining more influence. One of the reasons for such popularity is the impact of new technologies on the betting industry. For instance, crypto gambling has been steadily making itself known in the sports betting industry with its unique properties.
Struggling with the delays in payouts, account limitations and high transaction fees, the players have welcomed block chain as the solution to all these issues. Because of that, more and more platforms are adding cryptocurrency as one of their payment methods every day. Security, confidentiality, simpler transactions and convenience – all these advantages made blockchain technology a significant improvement for the gaming industry. Let's learn more about all that further in this article.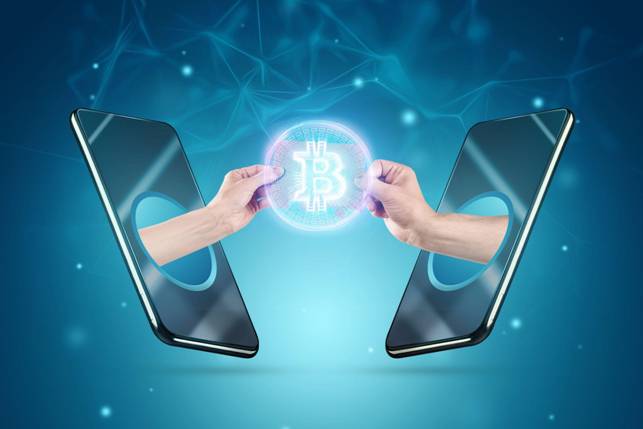 The relationship between blockchain and sports
It's no surprise that the sport betting has begun adopting blockchain technology a lot faster recently. After all, decentralization has a number of advantages for businesses: increased security, huge financial gain and a Peer-to-Peer (P2P) model being amongst the greatest of them. A third-party engagement becomes unnecessary, which leads to cutting expenses and making the customers feel more secure. That alone makes cryptocurrencies very appealing for the industry.
Blockchain in sports betting will become more attractive in the forthcoming months
Legalization of cryptocurrency was quite a dilemma for a lot of governments. Frankly speaking, it's still illegal in some countries, but most of the world already accepted crypto as a fully functional payment method. Taking this into consideration along with blockchain's anonymity and lack of third-party intervention, multiple online sports betting resources increased the usage of cryptocurrency. With all these facts in mind, it's quite obvious that blockchain technology is slowly taking over and evolving the sports betting industry.
Advantages of cryptocurrency in sports betting
There are definitely lots of reasons why crypto betting is getting so much attention from customers recently. You can check it on crypto sports betting website or find more information below.
Fewer restrictions
Probably, every bettor at some point faced some kind of issue regarding transaction limitations. Whether it's geographical restrictions or third-party regulations, not everybody is ready to deal with such situations. That's where the crypto comes into play – everything is done virtually, your location doesn't matter anymore and no one is checking the amounts and purposes of your transactions.
Confidentiality and security
Using cryptocurrency makes transactions much more comfortable in terms of anonymity. You don't have to provide any personal information or share documents while purchasing or transferring your money. You can even omit putting your real name and play anonymously! There is also a matter of security – your crypto wallet is fully protected and nobody can access it without authorization.
Accessibility and convenience
Betting with crypto gives customers the opportunity to forget about transaction limits and delays in transfers due to the bank's clearing periods. You can play a game anywhere and anytime you want having only your device with the internet connection and crypto wallet ready!
Simpler, faster transactions
Imagine not being able to place a 100 percent winning bet because the money didn't come through to your account in time. The faster and simpler transactions certainly benefit both betting site and players and that's another reason why blockchain technology is the future of the sports betting industry.
Downsides of blockchain technology in sports gambling
Besides all the benefits cryptocurrency has, there are still a few downsides. The main one is that any system, even the one that seems extremely solid, can sometimes fail. For example, blockchain technology can also suffer from scammers and shady companies which might target the players in order to steal their money. There is always a human factor, of course, as not everyone is quite familiar with dealing with crypto and so there might be mistakes among the sport gamers.
Bottom line
Sports wagering has been very prominent for quite some time and with the impact of blockchain technology the industry will now evolve much faster. Security, anonymity and convenience – these are the main advantages of crypto betting. Because of this, more and more betting platforms continue to implement crypto as their main payment method, attracting new customers and opening new horizons for their future.