Latest Listings
Check out our newest listings
A business directory is a comprehensive listing of businesses within a specific geographic area or industry. It provides information such as the business name, address, phone number, website URL, and other relevant details. Business directories can be published in various forms, such as print directories, online directories, mobile apps, and more. INFOXIATM is an online business directory with manual moderation.

Business directories can be useful for businesses to promote their products or services to potential customers who are searching for relevant information. They can also be helpful for consumers who are looking for a specific type of business in their area, or who want to compare prices, read reviews, and make informed decisions about where to shop, dine, or obtain services. Additionally, business directories may offer advertising opportunities for businesses to stand out and attract more customers.
Top Stories
Check out our newest articles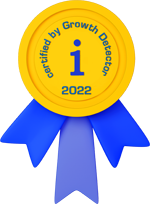 IXA Token
IXA is a utility token of the INFOXIA.com project, created on the BNB blockchain (formerly Binance Chain). Token holders periodically receive dividends which are allocated from the projects profits (25%). How to buy IXA token?