Company Info
Last Updated: Author: Ed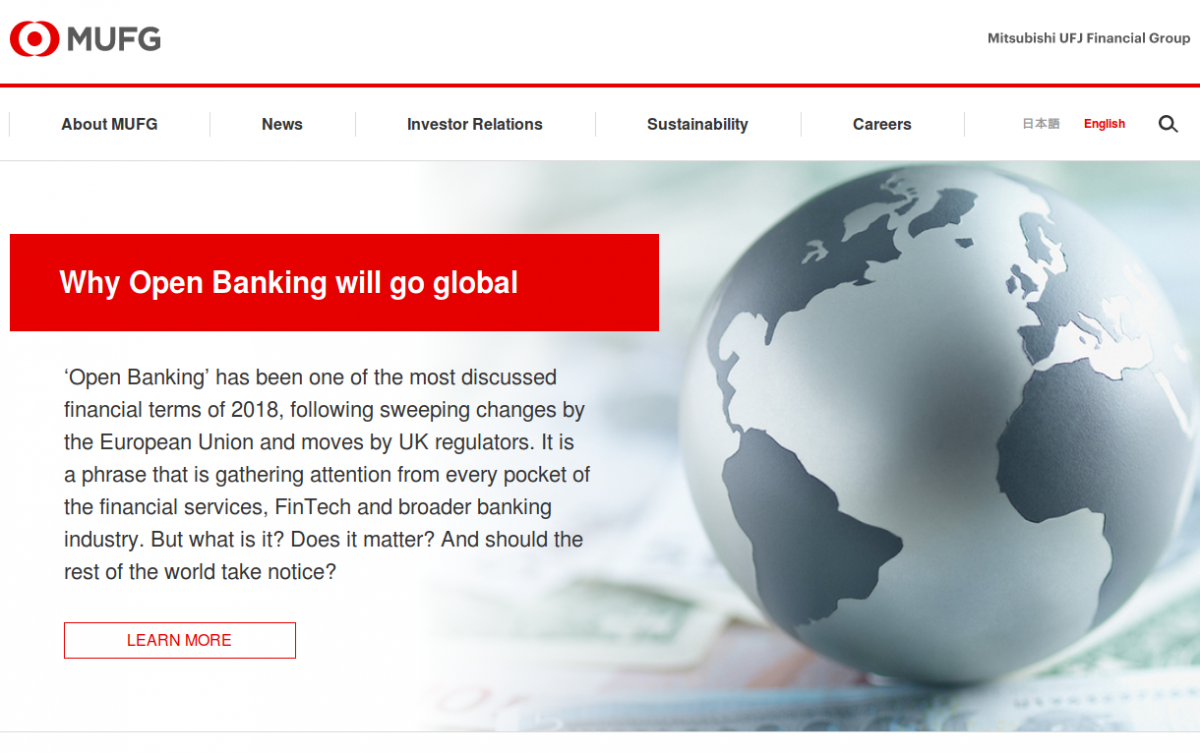 Mitsubishi UFJ Financial Group, Inc. (MUFG) is a Japanese bank holding company including Integrated Retail & Corporate Banking Business Group, Integrated Trust Assets Business Group, Integrated Global Business Group and Krungsri. Its Retail Banking Business Group covers retail businesses, including retail businesses, including commercial banking, trust banking and securities businesses, and offers a range of banking products and services, including financial consulting services, to retail customers in Japan.
The Group provides commercial banking, trust banking, securities, consumer finance, asset management, and leasing. The Company's subsidiaries include The Bank of Tokyo-Mitsubishi UFJ, Ltd. (BTMU), Mitsubishi UFJ Trust and Banking Corporation (MUTB), Mitsubishi UFJ Morgan Stanley Securities Co., Ltd. (MUMSS), Mitsubishi UFJ Securities Holdings Co., Ltd. (MUSHD) and Mitsubishi UFJ NICOS Co., Ltd.
MUFG is the largest banking group in Japan.